Paint protection film aka clear bra acts as a protective barrier for car paint. But can we apply paint protection film to the new car's paint? Does it benefit your vehicle? Read this article from Classic Details Auto Spa to find out the answer!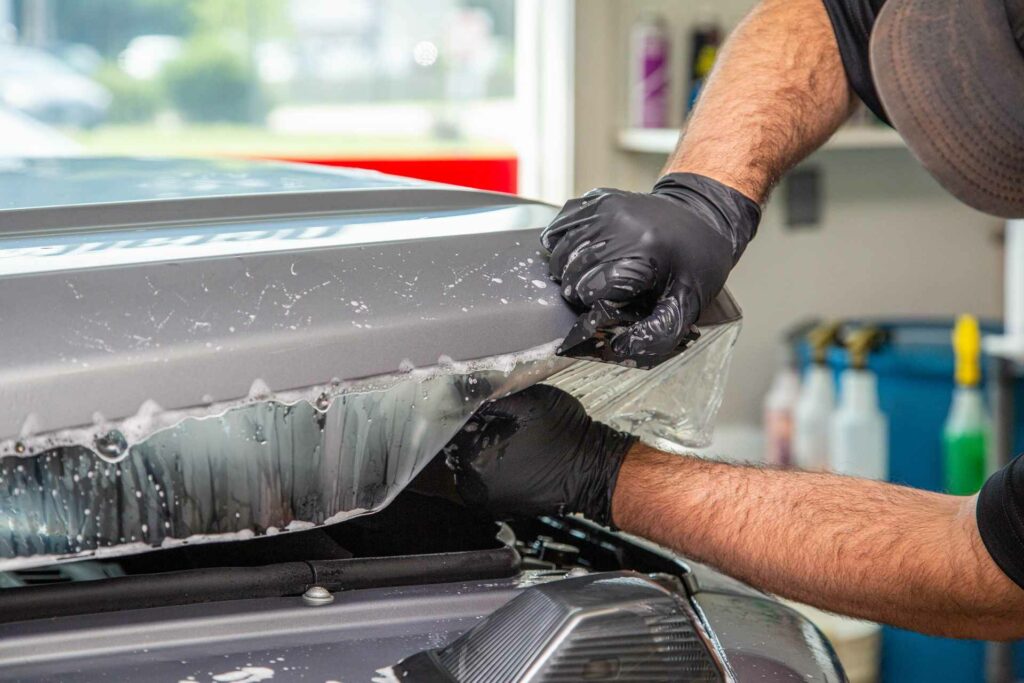 Paint Protection Film: Does it hurt new car paint?
Paint protection film is safe to use on your new automobile. Due to the ease of application, most consumers choose to have this protective coating applied over the clear coat layer of a vehicle's paint.
Superior resistance to chemicals and corrosion
PPF and fast healing protection films are made up of four layers of material, each of which acts as a barrier to harmful pollutants and chemicals. It is also stain resistant and aids in reducing paint damage caused by scratches and rock chips.
What can we do to maintain paint protection film?
PPF has a reasonable lifespan of 5 to 7 years, depending on driving circumstances, wear & tear, and care procedure. Over time, the Self-Healing capabilities will deteriorate. It's very typical due to wear and tear.
Car owners should maintain their vehicles properly for paint protection film to perform efficiently. Here are some pointers for maintaining Paint Protection Film.
For the next seven days, do not clean your automobile.
When using a pressure washer, keep your distance from the film's edges.
As quickly as possible, clean up any bird droppings, bug splatter, or tree sap.
When your film or coating is dry, do not wipe it.
Avoid using a powerful buffer on the paint protection film.
Does paint protection film cost much money?
Some owners want to cover every surface with paint protection film, while others merely want to cover the most critical sections. Your local pros can assist you in determining the cost of paint protection film for your car.
You may save money on PPF by merely treating the front end of your vehicle. It often involves the vehicle's most susceptible sections, such as the front bumper, hood, and side mirrors. The cost of applying paint protection film to the front of your automobile can vary based on how many panels you wish to cover and the condition of your vehicle.
Where can we install the highest quality Paint Protection Film?
Classic Details Auto Spa in Sanford, FL, offers high quality paint protection film with unique features.
Our PPF products consist of a very smooth surface, are stain resistant, have excellent environmental resistance, and have excellent gloss retention. It also provides self healing which reduces minor scratches.
At Classic Details Auto Spa in Sandford, FL, we offer:
Full Wrap
Headlights & Tail Lights
All Painted Surfaces
All Exterior Painted Edges Wrapped Where Applicable.
Full Front
Full Bumper
Full Fenders
Full Hood
Headlights & Mirrors
Partial Front
Full Bumper
Headlights & Mirrors
12-24″ Up Hood & Fenders
Track Wrap
If you are looking for the best detailing business in Sanford, FL that offers paint protection film, Classic Details Auto Spa is the perfect option for your vehicle! At Classic Details Auto Spa, we use the latest technology and highly qualified Detailers! Call us at 407-801-1715 to schedule your paint protection film appointment now!