Paint protection film is ideal for keeping your vehicle looking brand new! But how long can paint protective film last? How can we increase the lifespan of paint protective film? Classic Details Auto Spa in Sanford, FL, will explain!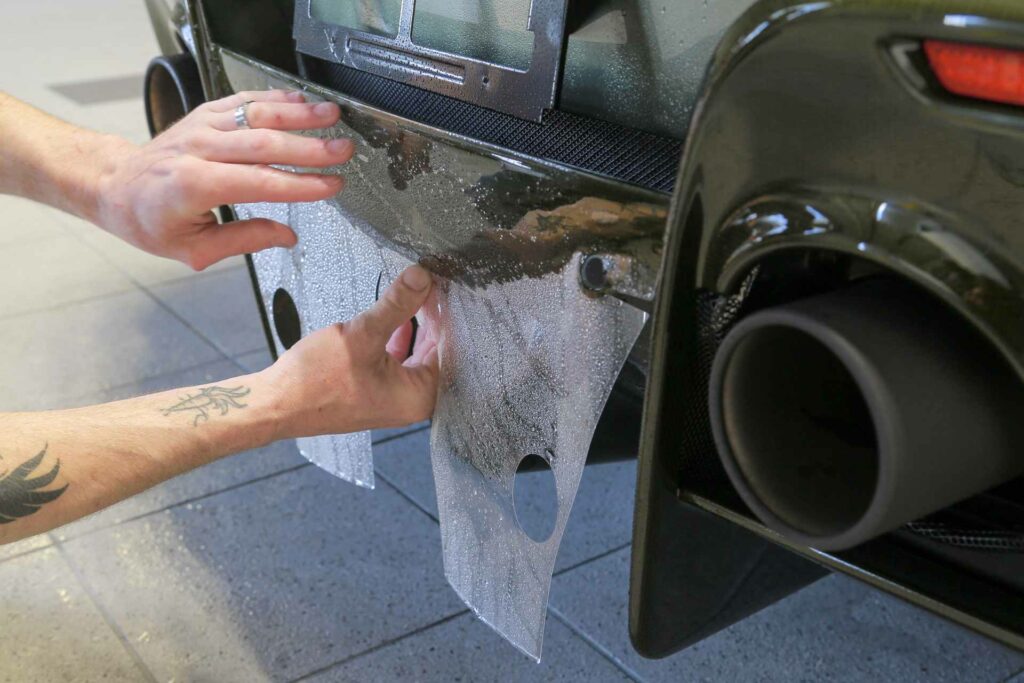 Should you consider paint protection film for your vehicle?
Paint protection film is genuinely beneficial for car owners. Here are three advantages of paint protection film that we should know.
High temperature endurance
The same nanotechnology creates a heat shield, which prevents UV and IR radiation from accessing the surface materials of the vehicle. Paint protection coating keeps your headlights from fogging or fading, keeping you visible on the road.
Enhance the appearance of your vehicle
Paint protection film may improve the sheen of your car and give it an instantly customized and stunning appearance.
Superior chemical and corrosion resistance
PPF and quick healing protection films consist of four layers of material, each acting as a barrier to dangerous pollutants and chemicals. It is also more stain resistant and helps decrease paint damage caused by scratches and rock chips.
To extend the lifespan of paint protection film, what can we do?
Do not touch your paint protection film after 48 hours of installation.
The protective coating may take many days (at least 48 hours) to settle and cure. Avoid handling the film for about a week after it has been installed. Low temperatures and heavy humidity may cause the curing process to be delayed.
Let paint protection film cure.
Do not wash your automobile while the film is settling and curing. It's best not to drive in it at all. It can aid in the prevention of curing issues.
Invest in good shampoo products.
Avoid using low-quality vehicle wash soap. It might have strong chemicals that harm the film or dull the coating. Select shampoos with lubricant ingredients.
What should we take into consideration when washing paint protection film?
When washing your automobile, take care not to damage the Paint Protection Film. A fair gap of 1ft or more should be maintained between the film and the washer's nozzle while using any pressure washer, either water or air pressure. It is due to excessive pressure that could cause lifting of the layer on the car's surface. Keep the pressure washer away from the edges since it has the potential to dislodge the film quickly. Use a microfiber cloth to wipe the borders of your film. To remove dust from your automobile, first, moisten the surface. It lowers friction, preventing swirls and PPF damage.
Paint Protection Film Packages at Classic Details Auto Spa in Sandford, FL
With our paint protection film, Classic Details Auto Spa commits to bringing 100% satisfaction to our customers! At Classic Details Auto Spa, we offer: 
Full wrap
Headlights & Tail Lights
All Painted Surfaces
All Exterior Painted Edges Wrapped Where Applicable.
Full front
Full Bumper
Full Fenders
Full Hood
Headlights & Mirrors
Partial front
Full Bumper
Headlights & Mirrors
12-24″ Up Hood & Fenders
Track Wrap
Paint protection film at Classic Details Auto Spa in Sanford, FL, is the perfect option for protecting your vehicle and giving a high gloss finish. Take your car to Classic Details Auto Spa to experience five star quality of service in town! Our professional specialists are ready to assist with all your requests! Call us at 407-801-1715 to schedule your time right away!