Ceramic coating will protect your car's luster from environmental factors which can damage the paint. Over time, your ceramic coating will fade and wear out, and it can't keep the shine that it once had. We have to remove it and apply a new one. But how can we remove ceramic coating without damaging the original paint? This blog is for you! Let's explore with Classic Details Auto Spa!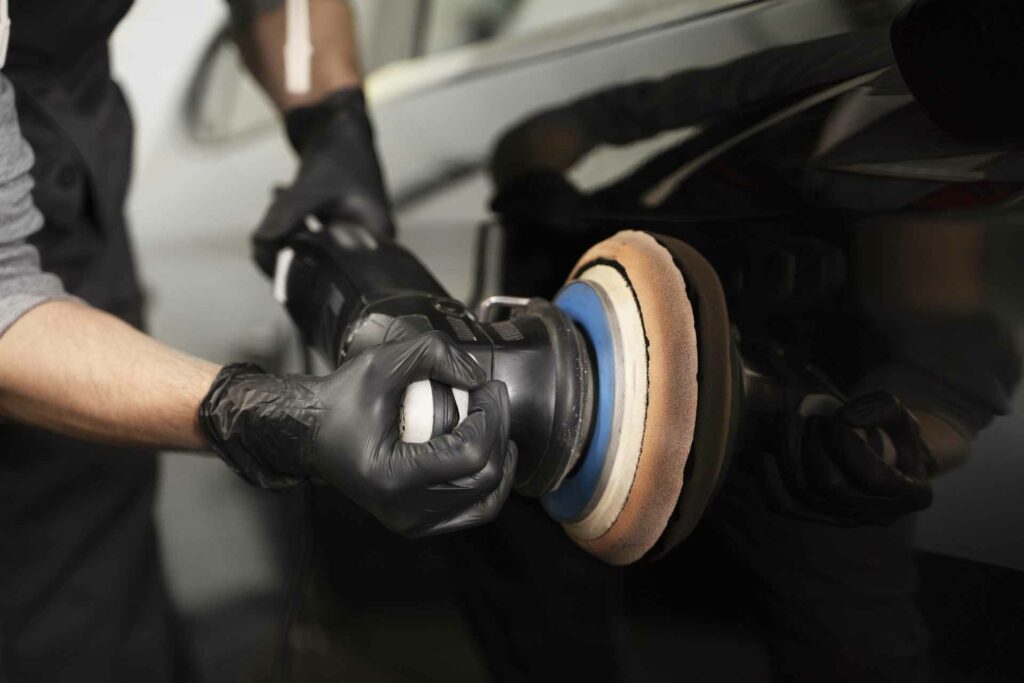 What are some ways to remove ceramic coating?
There are several methods for removing a coating. The amount of dirt and pollution mainly determines this. In certain circumstances, the manufacturer might advise the best way to remove the coating.
Using chemical removal
It should be warned that a powerful substance to remove a ceramic coating might also harm the paintwork below.
Polishing removal
Polishing is the only surefire way to remove it 100% and expose the clear coat underneath.
Using sandpaper
Sand through the ceramic coating layers and into the clear coat using 1000 grit or higher grain sandpaper until the clear finish has an even milky appearance.
Ongoing maintenance
Using high-quality products for maintenance will significantly improve the coating's lifespan. For example, using sealant to maintain the coating will help the coating last longer. Otherwise, regular washing and drying processes will keep the coating looking excellent and protect it continually.
Our ceramic coating will provide the necessary protection for your vehicle. Ceramic coatings at Classic Details Auto Spa in Sanford, FL, are an excellent method to preserve your vehicle from normal wear and tear. It keeps your automobile looking new. Visit us now at 712 W. Lake Mary Blvd, Sanford, FL 32773, or call 407-801-1715 for a free consultation on our ceramic coatings!