Everyone wants their possessions and keeps them in top condition. The car is the same. We are always looking for the best ways to protect our vehicles in the pristine condition. One of the most popular methods today is Paint Protection Film (PPF). So, is PPF as good as we think? Is it worth our money to own our car? In this article, explore that with Classic Details Auto Spa.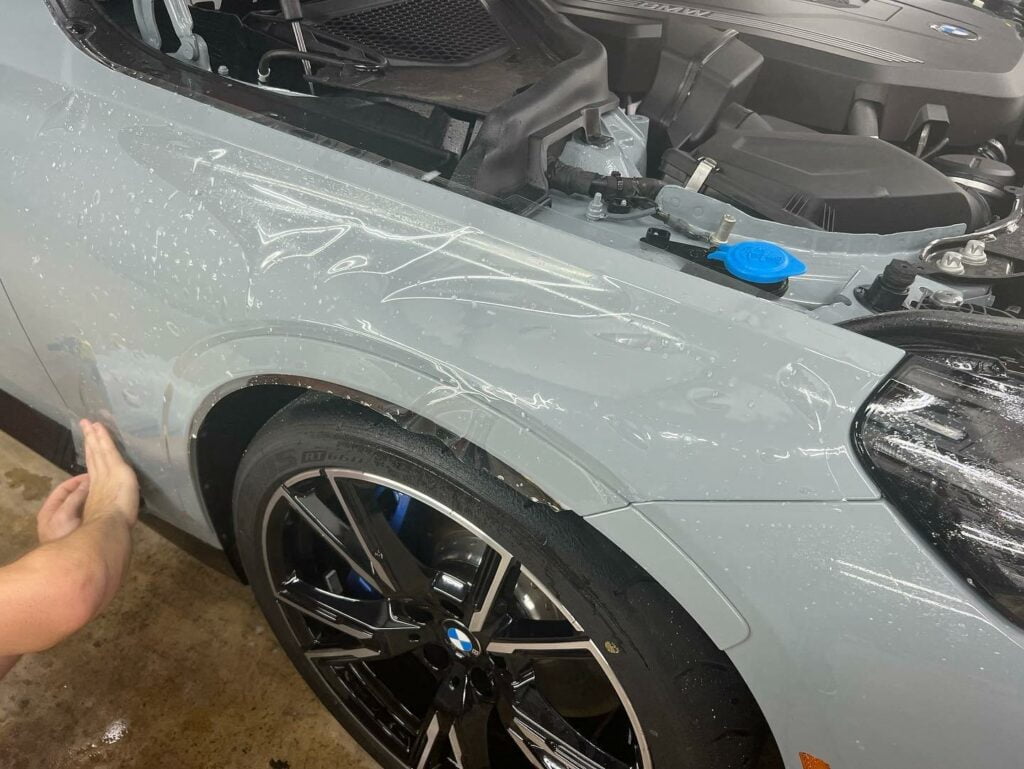 What benefits will your car receive from paint protection film?
A good protection
High-quality paint protection films provide self-healing abilities, protect against scratches and rock chips, and minimize the development of paint swirls. Many owners of performance vehicles mount them on the front of their vehicles, where exposure to rock and insect debris occurs most frequently. A protective coating on your car's paint job can also keep the integrity of the underlying paint job for a longer period than having none.
Easy removal
Unlike other methods, the paint protection film can be removed expertly without visible traces. Ideally, there will be no traces left behind, so who you approach to get the job done is crucial. Your car's paint job sustains little to no harm after a skilled removal.
Extend the lifespan of your paintwork
In addition to the optimal protection of PPF, it can also limit oxidation from the outside environment. From there, the paintwork of your car will be able to increase its lifespan and durability.
Long-term value
If your vehicle is professionally installed and has high-quality film, you can expect a PPF coating that will last almost a decade. However, that will also increase or decrease depending on how you store and use it.
Does PPF installation take a lot of your time?
The length of time it takes to install a paint protection film varies greatly. It is not about a specific result. It must consider many different factors to be able to give a suitable result for each customer. In general, the time difference is determined by a few factors:
The first is the needs of the customer. Some customers will want to install paint protection film for their entire vehicle body. That will cost you more time than someone who just wants to install a few parts on the car.
The second is the size of the car. You can easily understand when we compare a Sedan with an SUV. Of course, the operation on the Sedan will quickly be completed in a shorter time.
And finally, it is the characteristics of each center that you choose to use the service. Each center will have different implementation methods. With center A, they focus on the thorough cleaning stage before installing the paint protection film to get the best results. So that center will have more intensive cleaning steps before or after installing paint protection. But center B is the opposite.
Therefore, if you use the service at center A, you will spend more time than center B.
Therefore, it is hard to determine a standard time for all centers to install PPF because it depends on many things.
Where can you find the best PPF service in Sanford?
If you are looking for a reputable center to install high-quality PPF for your vehicle, then Classic Details Auto Spa is the right choice. With more than ten years of experience, we will surely bring you the best experience at the center.
Here are some PPF packages available at Classic Details Auto Spa:
FULL WRAP
Headlights & Tail Lights
All Painted Surfaces
All Exterior Painted Edges Wrapped Where Applicable.
FULL FRONT
Full Bumper
Full Fenders
Full Hood
Headlights & Mirrors
PARTIAL FRONT
Full Bumper
Headlights & Mirrors
12-24″ Up Hood & Fenders
How to book an appointment with Classic Details Auto Spa?
Paint Protection Film is a wise investment for protecting your vehicle, but we need to remove it when it does not function properly. Then we can apply a new paint protection film for our cars! Paint Protection Film at Classic Details Auto Spa in Sanford, FL, is the perfect place for preserving your vehicle in the best possible condition! Call us at 407-801-1715 to make an appointment today!